In Cynthia Riggs' Martha's Vineyard mysteries, we follow one of fiction's most delightful and most realistic amateur detectives. Victoria Trumbull is a feisty ninety-two-year-old who refuses to let the aches and pains of age stop her from enjoying her multifarious activities. Oh, and you just might catch her serving baked beans on a Saturday night.
Cynthia's Books
• Cynthia's eleventh mystery, Poison Ivy, will be out shortly.
• Available on Kindle

: Deadly Nightshade, The Cranefly Orchid Murders, The Cemetery Yew, and Jack in the Pulpit. Look for the Kindle icon throughout this site. MORE

Plot twists happen in real life as well as in fiction!
One of them happened to Cynthia in 2012: a man she'd worked and become friends with as a college intern in 1950 got back in touch.
One thing led to another, and after several months of exchanging letters, emails, and photos, Cynthia went west to San Diego to visit her long-ago colleague, Howard Attebery.
In 1950 Cynthia was 18. Howie was 28.
In 2012 — well, you do the math.
To make a long and wonderful story short, they became engaged. READ MORE...
• Cynthia Riggs, photographer Lynn Christoffers, and artist Stephen Wesley have produced a unique guide book: Victoria Trumbull's Martha's Vineyard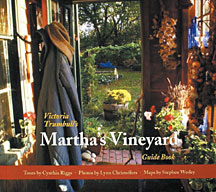 (Cleaveland House Books). It features stunning photos by Lynn Christoffers, great maps by Stephen (Step) Wesley, and an insider's text by Cynthia Riggs. Now you can visit the places featured in the Martha's Vineyard Mystery Series. READ THE REVIEWS, PLACE AN ORDER
• Cynthia's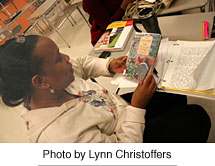 books are being used in a GED preparation class taught on the Vineyard to encourage students to read. The class is offered by ACE, Adult and Community Education of Martha's Vineyard.

About Cynthia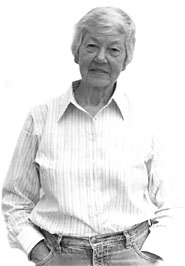 "One should know by now never to underestimate Ms. Riggs. Educated as a geologist, she taught at the Annapolis Sailing School, lived on a 44-foot houseboat for 12 years while running the Chesapeake Bay Ferry Boat Company, was a rigger at Martha's Vineyard Shipyard, and in her late 60s, she earned an MFA in creative writing from Vermont College, and has, in each ensuing year, produced one of the Vineyard-based, Victoria Trumbull mysteries." by C.K. Wolfson, Martha's Vineyard Times BIOGRAPHY

We'd like to hear from you. Visit Cynthia's Facebook page.
Visit our Media Page for photos and biographical information.