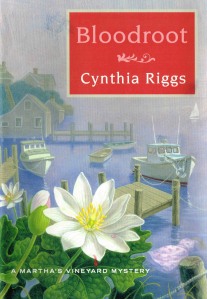 It's just another day of agony at the dentist's office for 92-year-old poet-sleuth Victoria Trumbull—then a fellow patient, the wealthy and widely disliked Mrs. Wilmington, dies in the next cubicle. The cause seems unnatural. The office receptionist is hysterical.
With the police shorthanded, thanks to an upcoming presidential visit, Victoria takes the lead.
Three of Mildred Wilmington's grandchildren disliked her intensely and are hard up for cash. The fourth, Susan, has been caretaking the old lady for years and wouldn't mind some compensation. The estate, by the way, is worth some three million dollars.
Then the office receptionist drowns most suspiciously in Oak Bluffs harbor.
Victoria has her work cut out for her. READ THE REVIEWS